Nourishing food is such an important part of a child's growth, development, and behaviour at all stages of their life.
It impacts their energy, memory, concentration, how they think, feel and perform physically with sports.
Why is it important for children to eat healthy foods at school/home?
We require a wide range of vitamins and minerals to provide energy to the body, in particular sustained energy rather than quick energy.
Foods and snacks high in processed sugars such as white bread, cakes, sweet biscuits, packets of chips, pretzels and lollies are all classified as simple carbohydrates.
Simple carbohydrates do not provide any nutrients to the body, only a rise in blood glucose levels, leaving them to crash and the body craving more food (usually more unsatisfying foods) along with a drop in energy and concentration.
Over time, the body may become nutrient deficient to carry out other important functions such as immune health, a healthy nervous system response, muscle growth, bone density and digestive health.
Essential Vitamins For A Growing Body:
B vitamins
Magnesium
Iron
Vitamin C
Zinc
Calcium
Vitamin D
Iodine
Selenium
Essential fatty acids (EPA/DHA)
So what should they be eating?
Here are a few examples of healthy snacks and lunchbox options that provide essential macronutrients (fats, carbohydrates, and proteins) to fuel and nourish kids' growing bodies.
Tuna and avocado sushi/sandwiches
Chocolate muffins with a hidden vegetable
Zucchini and corn savoury muffins
Scroll down to try these recipes today or in the next school lunchbox!
Other Extra-high Protein Snack Ideas:
Boiled eggs
Raw nuts and seeds
Natural peanut butter on rice cakes
Mango or berry smoothie with a child-friendly protein/collagen powder
Meatballs (steamed or baked as an easy to grab snack or Lunchbox option)
Bliss balls (nut-free options for nut-free schools)
Homemade sausage rolls (add grated vegetables to boost nutrients)
Fruit
Homemade banana bread/muffins
Homemade chicken nuggets with grated vegetables
Chicken and avocado wrap
Salad sandwiches
Chicken leg or wings
Steamed vegetables (if they prefer steamed vegetables over raw, cook extra vegetables at Dinner to pop into the Lunchbox the next day)
Spelt / chickpea pasta + salad
Raw vegetables with avocado dip
About Our Guest Blogger – Leisa Tuite
Leisa is a Brisbane-based mobile Naturopath with over 9 years of experience helping thousands of patients improve and achieve optimal health. Your health and safety is her number one priority and this extends to bringing awareness to setting healthy habits in the whole family in particular children.
Check out her recipe book 'Eat Your Way Healthy'or explore three of her recipes below to try at home this Back to School!
---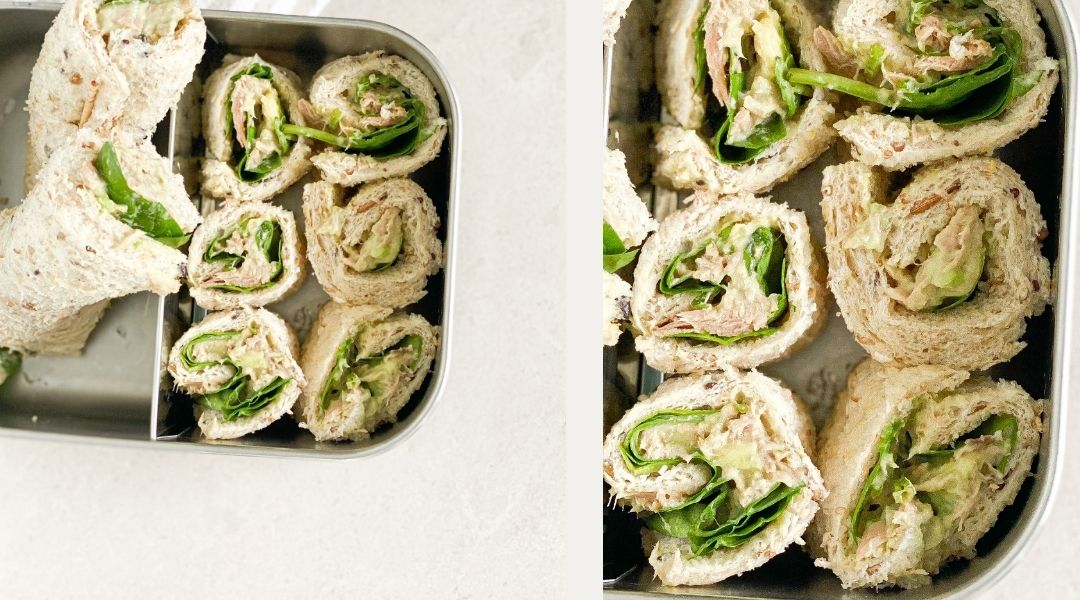 Tuna and Avocado `Sushi' Sandwiches
Ingredients:
2 pieces of whole grain/multigrain bread, crusts removed
½ avocado
1 small tin tuna or salmon (or substitute for chicken or ham)
1 tablespoon whole egg mayonnaise (you can use the avocado to bind together instead)
Salt and pepper
1 small handful of spinach leaves
Method:
In a small bowl, combine tuna, avocado, salt, pepper and mayonnaise together.
Place bread down, add spinach leaves and spoon some of the tuna and avocado mixture onto the bread.
Roll the bread while holding it together tightly. If any excess comes out, save it for another piece of bread.
Cut into small sushi rolls or leave as one large sushi roll. You can hold them together with a toothpick.
Continue to make the sushi rolls until all the bread and mixture is used.
You can also use different combinations of ingredients such as chicken, avocado and cheese or ham, avocado and cheese depending on your child.
Health benefit: Avocado is high in healthy fatty acids which provide energy to the body, support healthy brain development/concentration along with anti-inflammatory actions and hormone health. Healthy essential fatty acids such as EPA and DHA are essential for a growing body. Incorporate a protein-rich food such as tuna or chicken to provide sustained energy production with the carbohydrates in this recipe.
---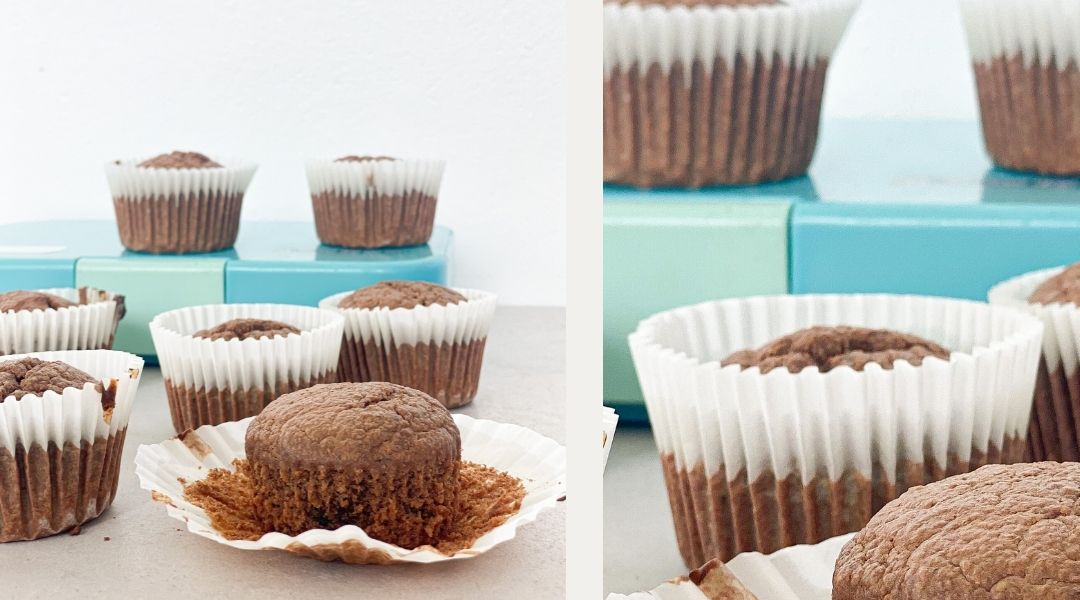 Chocolate Muffins with a hidden vegetable
Ingredients:
2 cups oat flour (blitzed oats in the food processor)
1 cup almond meal or spelt flour
2 teaspoons baking powder
1 – 1 ½ cups rapadura or coconut sugar
2 eggs
¼ cups coconut oil
¼ cup almond or soy milk
1 ½ cups zucchini, finely grated
Method:
Pre-heat oven to 180° and line a muffin/cupcake tray with papers
In a bowl combine all the ingredients and using a handheld beater, beat for 1 minute to combine the ingredients.
Spoon mixture into 12 papers dividing evenly.
Bake in the oven for 15 – 20 minutes until they are slightly firm to touch on top.
Remove from the oven and allow to cool slightly before removing from the tray.
Health benefit: Oats are a good source of protein, fibre and a variety of vitamins and minerals. Using oats are generally well tolerated and an alternative to using processed white flour in cooking. The addition of the zucchini is a nice way to boost nutrients, especially with fussy eaters. A healthy treat that provides nourishment to the body but also has a positive impact on sustained energy levels.
---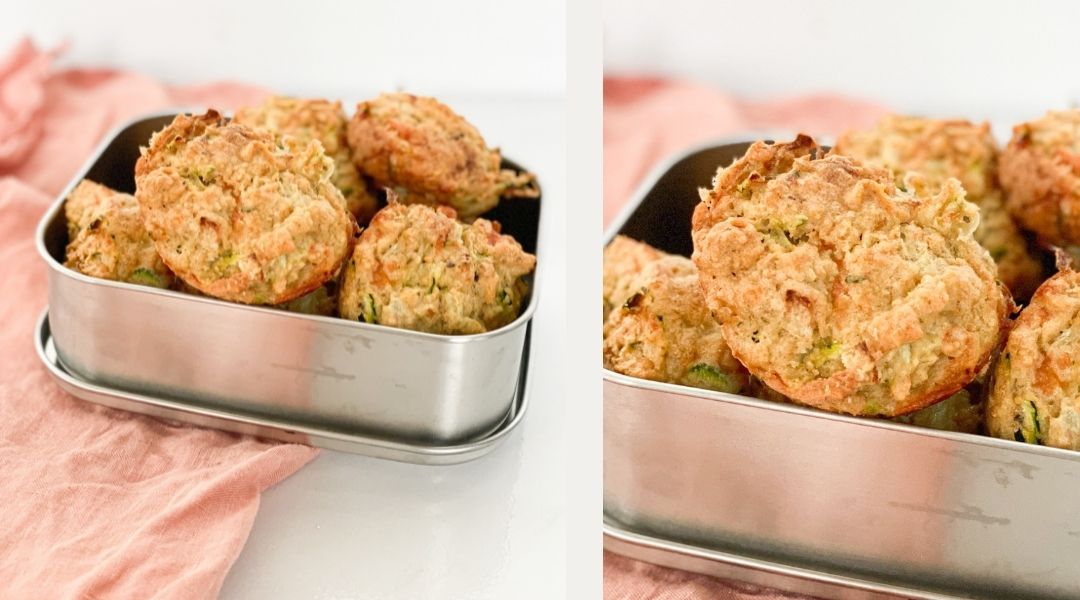 Zucchini and Corn Savoury Muffin
Ingredients:
2 cups wholemeal self-raising flour
1 cup milk – soy or almond milk
1 egg, lightly beaten
80g butter, melted or coconut oil
¾ cup cheese, grated
125g can corn kernels, rinsed and drained
1 onion, diced
1 tablespoon chopped parsley
1 cup zucchini, grated
Salt and pepper
Method:
Preheat the oven to 200°C and line/grease a muffin pan or use a silicone muffin pan.
In a bowl, place flour, salt, pepper, milk, egg, butter, cheese, zucchini, corn, onion, parsley and combine. Gently stir, do not overmix.
Spoon mixture into the muffin pan and bake in the oven for 20 minutes or until lightly golden.
Remove from the oven and serve warm or cold in the Lunchbox or morning/afternoon snack.
Health benefit: Savoury muffins and mini quiches are a great way to get extra vegetables into their day. These muffins provide a source of fibre, protein, calcium and B vitamins. Depending on what vegetables your children enjoy, add these into your savoury muffin! You can also substitute the self-raising flour for gluten-free flour, spelt flour (be sure to add baking powder for rising) and reduce the amount of dairy if needed.
Check out Ascent Footwear's School Zone website for more information and your chance to WIN a new pair of school shoes! Keeping Active Kids Healthy – Ascent Footwear